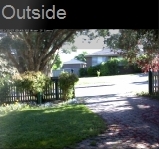 Your first choice in high quality indoor/outdoor surveillance cameras for use with your
Wiser home controller
would be world renowned
Mobotix IP cameras
.
Choose from a range of
truly exceptional and attractive compact Mobotix IP cameras to suit your home automation and surveillance requirements.
View your home Wiser TCP/IP web cameras using the intuitive Wiser home automation Internet interface via your mobile phone or PCs.
Confirm your home is OK remotely when your home security system notifies you of an alarm.
Easily control the automatic watering irrigation, electric blinds and curtains, electric shutters, automated lighting, electric gates and doors using the same Wiser home web interface - While being able to watch them operate.
Use the easy-to-install wireless WiFi link between your Wiser IP cameras and your Wiser home controller, or the fast wired Ethernet connection. It's your choice.
The Wiser home controller works with IP cameras that produce single JPEG image frames without authentication.